Description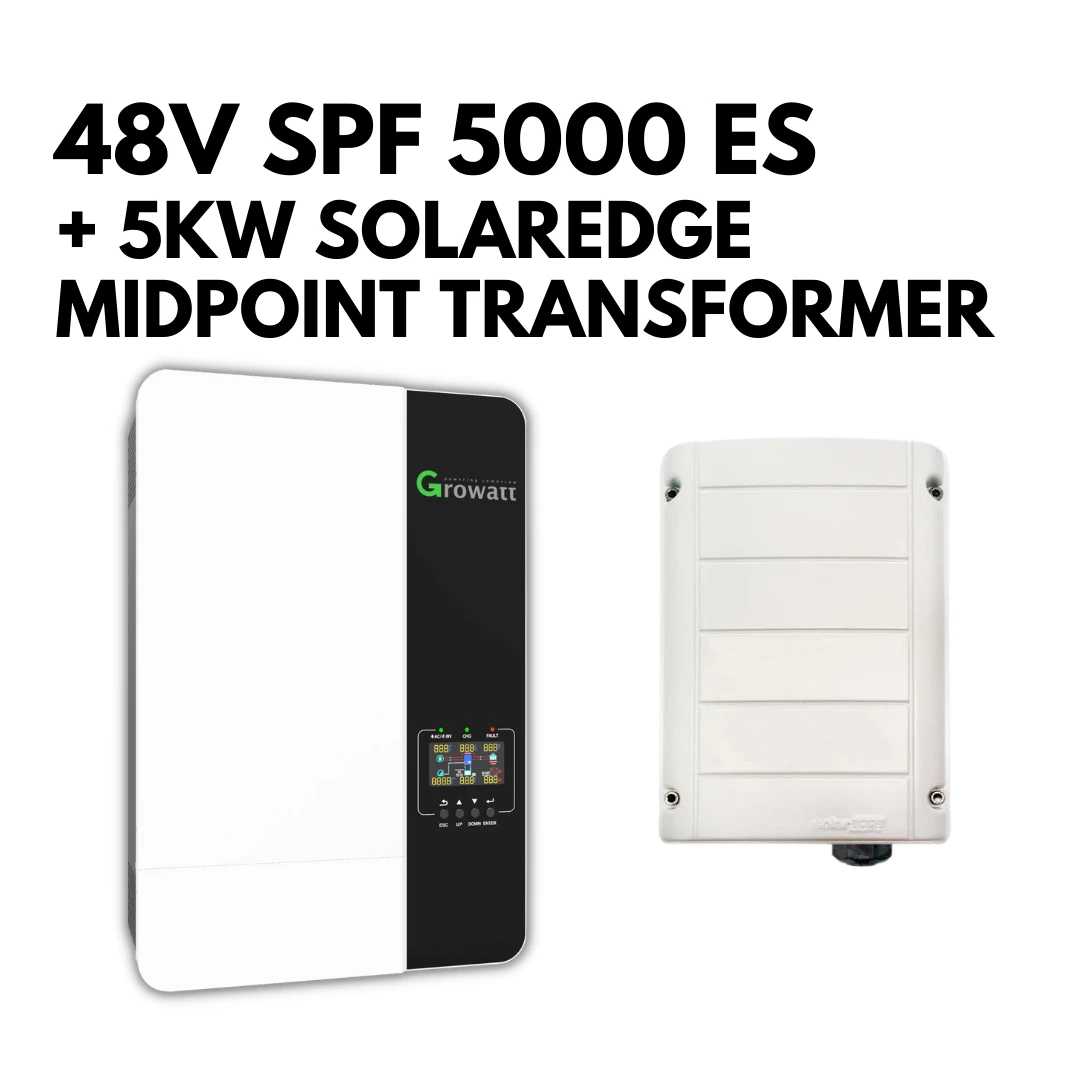 5000W LVM- ES Off-Grid 240V Growatt Inverter with Solar Charge Controller + Solar Edge SEAUTO-TX-5000 Mid-Point Transformer for true 120V/240V Split Phase Electricity!
The Growatt SPF 5000W LVM-ES is the all-in-one inverter/charger you need to take control of your energy bill. The 5000ES can work without batteries and even pair with the Utility if solar is not enough to power a load. Please note, this is a dual input inverter. It must have two inputs of DC energy ( battery + solar) or DC and AC input (utility + battery or solar)  Can Stack 6 Units! (30kW of Capacity) for more information on the Midpoint Transformer.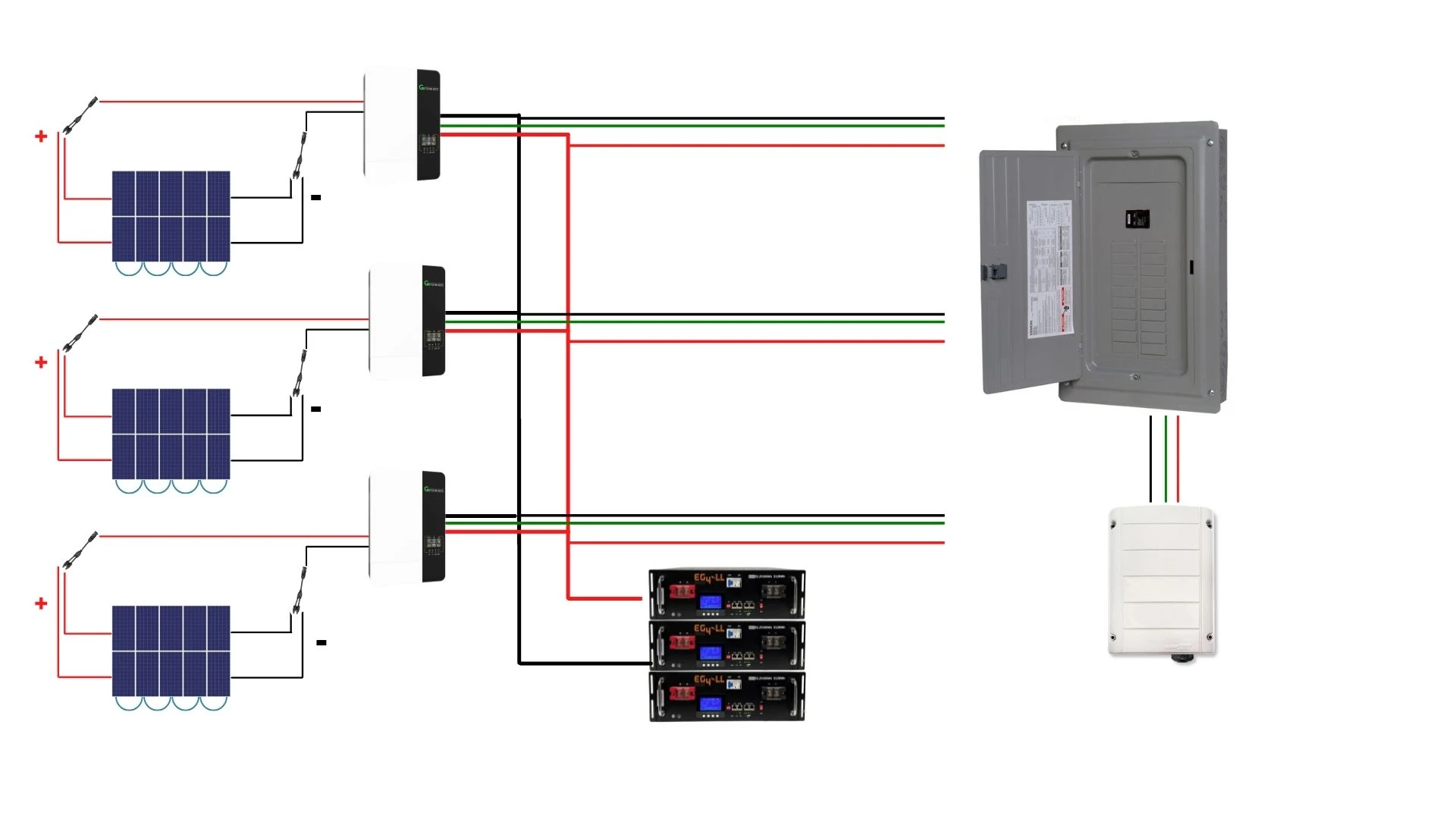 This backup power, self consumption, export blocking inverter is great for any off grid application. With a max PV Input of 450Vdc and 6000W, this 25lb inverter packs a MASSIVE punch. Out of the box the inverter is 240V (perfect for most well pump or machine loads). We have many customer's using these to power ONLY well pumps and AC units. In order to create 120/240V – The included split phase transformer is needed, At least 1 transformer is needed per stack of inverters. Not all loads are 120v so you typically do not need to use 1 transformer per inverter on larger power stacks.
Inverter Features:
Integrated MPPT charge controller. 
18A 450V input Equalization charging function. 
Work with battery Maximum PV input voltage up to 450VDC. 
Configurable grid, battery or solar input priority. 
Optional WIFI/ GPRS remote monitoring. Supports parallel operation for capacity expansion up to 30kW. 
PV and Grid power the load jointly if PV energy insufficient